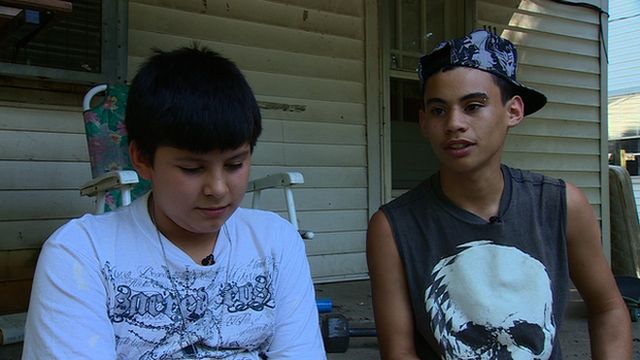 Video
US children aged 12 pick tobacco
If you smoke, can you be sure that the tobacco in your cigarette was not picked by children? If the tobacco came from the United States, the answer is "no", according to a new report by Human Rights Watch.
The group has been unsuccessfully campaigning the US government to change child labour regulations, which currently allow children as young as 12 to work in agriculture.
The report claims children are at risk of exploitation and injury, especially when working in tobacco fields.
But not everyone wants the rules changed, as the BBC's Aleem Maqbool discovered when he heard the stories of two North Carolina families involved in tobacco farming. Read his full report here.
Produced by the BBC's Rozalia Hristova; filmed by Ron Skeans; edited by Joni Mazer Field
Additional footage courtesy Human Rights Watch
Go to next video: The child labour photos that led to change