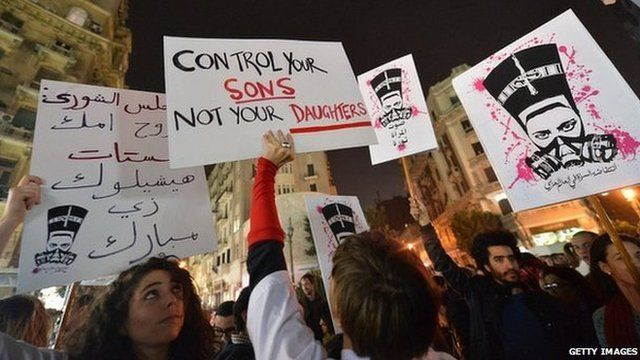 Video
#BBCtrending: Graphic 'sexual assault' video shocks Egypt
A graphic YouTube video showing the apparent sexual assault and stripping naked of a woman in Egypt has been viewed nearly half a million times and widely shared across social media.
It's unclear exactly when the attack took place. First reports suggested it was on the night of President Abdul Fattah al-Sisi's inauguration on 8 June, but it now appears more likely that it was some time earlier.
The video has highlighted Egypt's problem with sexual assault - and left many shocked and outraged.
#BBCtrending finds out more.
Video journalist: Benjamin Zand
You can follow BBC Trending on Twitter @BBCtrending
All our stories are at bbc.com/trending
Go to next video: Is it ever OK to use the n-word?