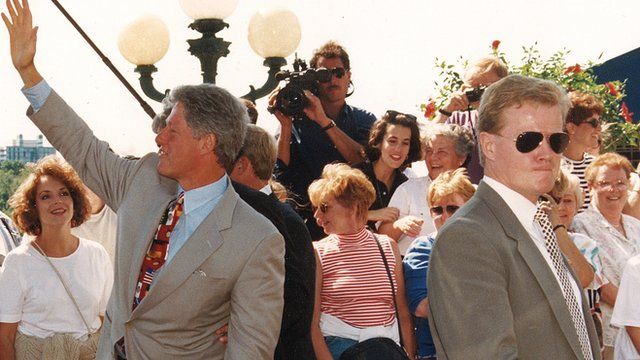 Video
Retired Secret Service agent on protecting the president
Anywhere a US president goes, Secret Service agents are close at hand, tasked with protecting the nation's head of state at any cost.
Retired agent Dan Emmett was inspired to join the Secret Service after seeing the assassination of President John F Kennedy on television in 1963.
His book Within Arm's Length chronicles his 21-year career protecting three presidents: George HW Bush, Bill Clinton and George W Bush.
Emmett tells the BBC about some of the challenges he faced and what it takes to be the man closest to the president.
Produced by the BBC's Anna Bressanin and Ashley Semler
Picture This is a series of video features published every Thursday on the BBC News website which illustrate interviews with authors about their new books.
Go to next video: Mysterious rose led to family discovery