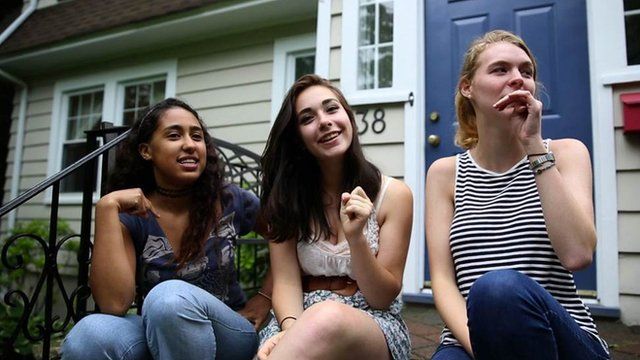 Video
Dress code debate over schoolgirls 'distracting' boys
Most students in the US do not have to wear school uniforms, but that doesn't mean there isn't a battle over what clothes are deemed appropriate to wear in the classroom
Dress codes in most schools prohibit revealing outfits for girls such as short skirts or backless tops.
But some girls complain that the rules are enforced - and the girls then punished - because administrators think their clothes are 'distracting' to boys.
Tapping into the broader national conversation about how young women are treated by men on college campuses, a group of schoolgirls in New Jersey has started a social media campaign to try to change dress code policies and attitudes.
Produced by the BBC's Anna Bressanin
Altered States is a series of video features published every Wednesday on the BBC News website which examine how shifting demographics and economic conditions affect America on a local level.
Go to next video: Hanford copes with nuclear legacy