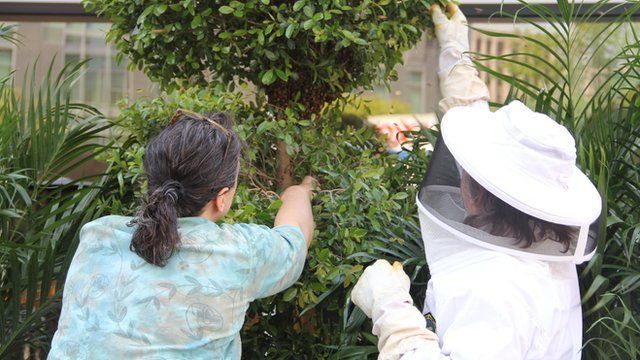 Video
DC's swarm squad keeps bees at bay - without killing them
When you see a swarm of honeybees swarming around the city, who you gonna call?
If you're in Washington DC, a call to the DC Beekeepers Alliance summons a well-trained apiarist ready to capture the bees safely and find them a new home in a community garden or rooftop hive.
The US is becoming a more urbanised nation at the same time honeybees are disappearing due to hive collapse. By re-homing swarming bees, the DC Beekeeper's Alliance can both protect successful bee colonies and make city dwellers feel more connected to the natural environment.
The BBC talked to beekeepers and city dwellers who found an unexpected common bond over buzzing bees.
Produced for the BBC by Colm O'Molloy and Kate Dailey. Filmed and edited by Colm O'Molloy
Altered States is a series of video features published every Wednesday on the BBC News website which examine how shifting demographics and economic conditions affect America on a local level.
Go to next video: Girls rule