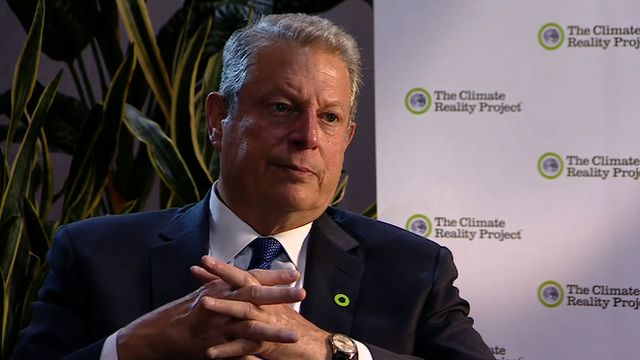 Video
Al Gore: climate change is the 'biggest challenge our civilisation faces'
Climate change is "the biggest challenge our civilisation faces", says former US Vice President Al Gore.
Mr Gore sat down with the BBC's Jon Donnison in Australia, where his organisation, The Climate Reality Project, was holding training sessions to educate future leaders in the fight against climate change.
Australia's conservative Prime Minister Tony Abbott is viewed by many as a climate change sceptic and once described the science behind human-induced global warming as "absolute crap".
"We're way past time where it's responsible for any national leader to reject the science behind the climate crisis," Mr Gore said.
Eight years after he released the film An Inconvenient Truth, Mr Gore said we have come a long way in awareness of global warming, but there is still much more to be done to find solutions.
Go to next video: Artificial snow in hotter Australia