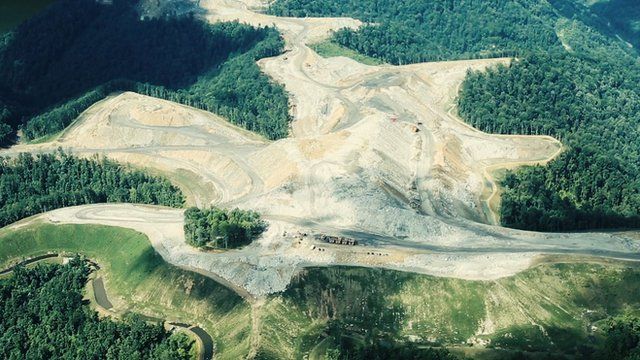 Video
Cemeteries surrounded by coal mines
Cemeteries in the US region of Appalachia are historically located at the tops of hills, a tradition dating back hundreds of years.
But as mountaintop-removal coal mining destroys the hills of West Virginia, some of these cemeteries have become completely surrounded by mining operations.
West Virginia has passed some legislative measures to protect cemeteries from damaging effects of their close proximity to mountaintop mines, in which explosives strip away layers of rock to uncover the coal below.
The practice leaves the coal companies in control of access to the cemeteries.
Dustin White, an activist, and Danny Cook, his uncle, take a trip up what remains of one mountain to visit their ancestors' graves.
Produced by Kellianne Jones
Altered States is a series of video features published every Wednesday on the BBC News website which examine how shifting demographics and economic conditions affect America on a local level.
Go to next video: US-Iraqi refugees reflect on sectarian crisis