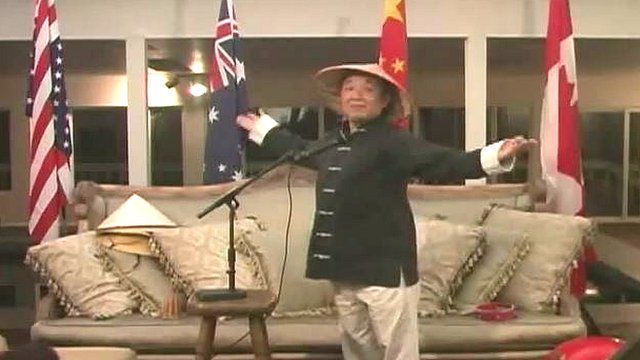 Video
#BBCtrending: How social media is changing Chinese comedy
The comedian Brother Sway is often described as China's answer to David Letterman.
Based in the US, but originally from Beijing, Brother Sway gets millions of visitors to his blog every week.
He tells #BBCtrending about how social media is changing the nature of comedy in China and breaking boundaries.
And he reacts to the country's latest internet hit, a spoof video poking fun at North Korea's leader Kim Jong-un, which has since been removed from the Chinese site Tencent.
Video journalist Anne-Marie Tomchak
You can follow BBC Trending on Twitter @BBCtrending. All our stories are at bbc.com/trending
Go to next video: The six-year hair pulling selfie