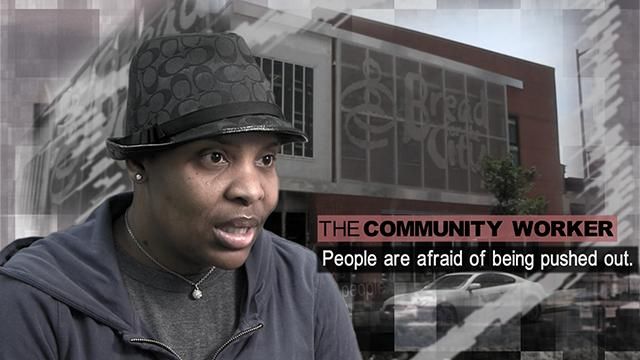 Video
#MurderCapital: 'People are afraid of getting pushed out'
A quarter of a century ago, Washington DC was hit hard by a crack epidemic and rampant gun violence. Now, once-blighted neighbourhoods close to the centre of the capital are thriving.
Willette Branch has lived all her life in Shaw, within walking distance of the White house.
In the early 1990s, when Washington was known as the murder capital of America, her community was plagued by poverty and crime. Today, it is full of restaurants, bars and luxury apartments.
However, Branch, who works as a social worker for the non-profit Bread For The City, told the BBC there are still plenty of low-income residents who need help - and that many fear being pushed out by high rents.
"We don't know whether it's change for good or for bad," she said.
You can see the full BBC report on Washington's transformation here.
Produced by the BBC's Bill McKenna. Additional filming by Felicia Barr
Altered States is a series of video features published every Wednesday on the BBC News website which examine how shifting demographics and economic conditions affect America on a local level.
Go to next video: Straight outta Compton