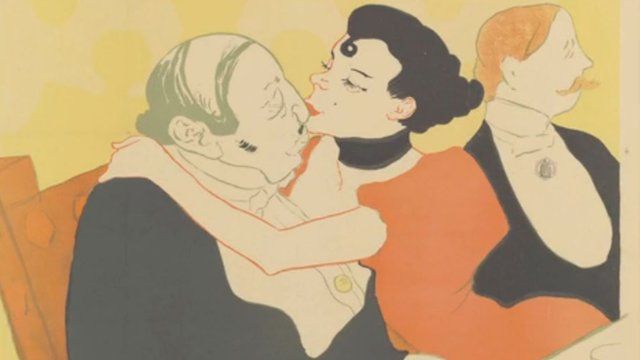 Video
Toulouse-Lautrec exhibit brings classic Paris to NY
This year marks the 150th anniversary of the birth of an artist whose work came to define the bohemian Belle Epoque in Paris.
In the late 1800s, Henri de Toulouse-Lautrec won fame by depicting the performers, prostitutes and hedonistic patrons of the French capital's thriving dancehalls.
His posters still resonate today, and this summer the Museum of Modern Art in New York is showcasing its extensive collection of some of Toulouse-Lautrec's best work.
Accompanying the exhibition is a book written by its curator, Sarah Suzuki.
The Paris of Toulouse-Lautrec: Prints and Posters From the Museum of Modern Art is a comprehensive look at an artist whose short career spanned only ten years.
Produced for the BBC by Michael Maher
Picture This is a series of video features published every Thursday on the BBC News website which illustrate interviews with authors about their new books.
Go to next video: Why Tiki became a US phenomenon