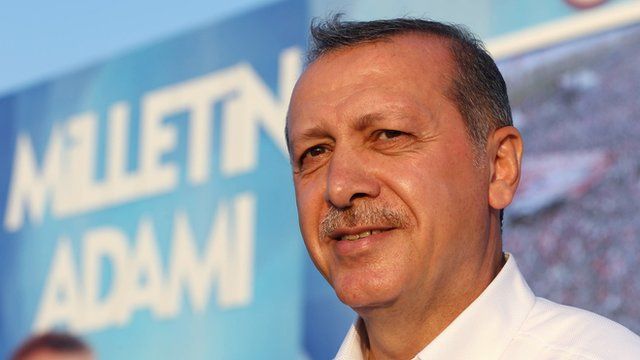 Video
#BBCtrending: Turkey's Twitter turnaround?
Four months ago Turkey's Prime Minister Erdogan vowed to wipe out Twitter. Now he's seeking election as the country's President, he's using social media to campaign.
But that doesn't mean there are no blocks on anti-government Twitter accounts. In fact, under new court orders, an account that tweets against Erdogan with over a million followers has been withheld from view in Turkey.
From Istanbul, Mukul Devichand of #BBCtrending reports on Turkey's social media warfare and the trends making waves ahead of Sunday's vote.
Video journalist Neil Meads.
You can follow BBC Trending on Twitter @BBCtrending
All our stories are at bbc.com/trending
Go to next video: China's 'David Letterman'