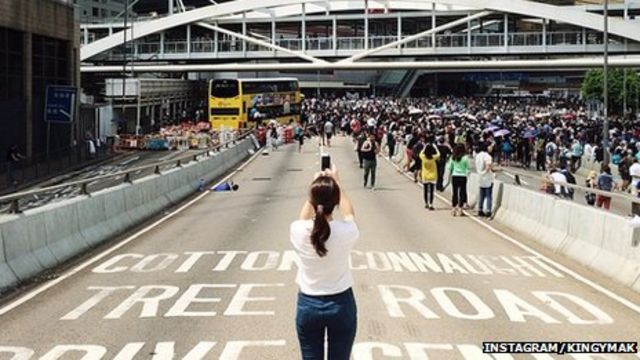 Video
#BBCtrending: The protest images being blocked in China
Images of Hong Kong's protests are being suppressed on the internet in mainland China.
The picture sharing site Instagram has been blocked there. Messages posted to Sina Weibo, a Chinese microblogging site similar to Twitter, are being suppressed in far greater numbers than normal. So far these blocks do not seem to have extended to Hong Kong, but on Sunday, rumours reportedly circulated that the authorities in Hong Kong might shut down the city's cellular networks.
#BBCtrending reports on the images that censors seem to want to keep from mainland Chinese.
Produced by Ravin Sampat
You can follow BBC Trending on Twitter @BBCtrending.
All our stories are at bbc.com/trending
Go to next video: The minute Scotland knew