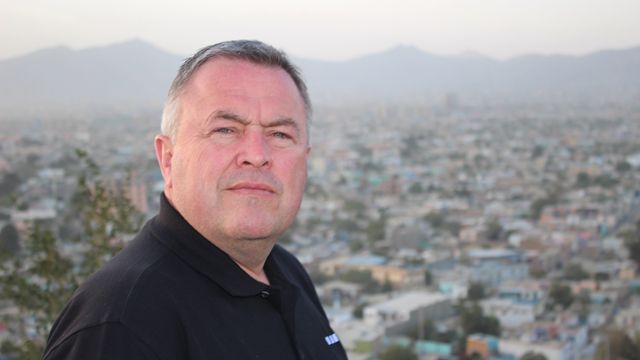 Video
Afghanistan drawdown: Tony Lewis arrives in Kabul
The UK has officially ended ground operations in Afghanistan, bringing the 13-year mission to an end.
The forces were part of a US-led coalition which toppled the ruling Taliban in 2001, following the 9/11 attacks.
The number of British troops who died during the conflict stands at 453.
Among them was Private Conrad Lewis of 3 Para who was killed by a Taliban sniper on February 9, 2011.
The BBC's Fergal Keane travelled with Tony Lewis as he went to Afghanistan to pay tribute to his 22-year-old son and his fallen colleagues.
On arriving in Kabul, Mr Lewis shared his thoughts about arriving in the land where Conrad died.