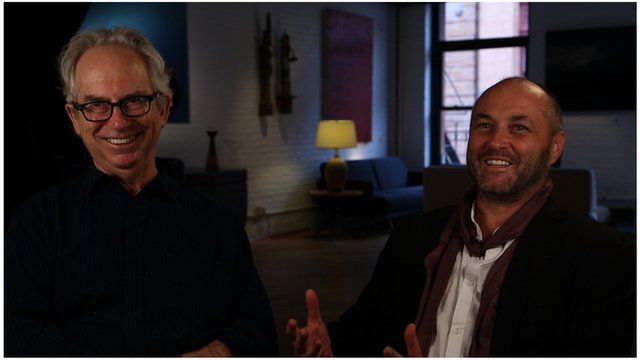 Video
National Book Awards: Peter Carey and Colum McCann nurture young writers
The digital age may be wreaking havoc in the publishing world but at New York's Hunter College the passion for storytelling and the written word remains undimmed.
One of the writers from the college's prestigious writing programme is a nominee for the National Book Award prize which will be awarded on Wednesday evening.
Led by the celebrated novelists Peter Carey and Colum McCann, it is widely acknowledged as one of the best in the country. Carey has won the Man Booker Prize twice and Colum McCann is a recipient of the National Book Award.
From inside Hunter's writers' room, Michael Maher reports.
Filmed and edited by Michael Maher
Go to next video: Celebrating vintage black glamour