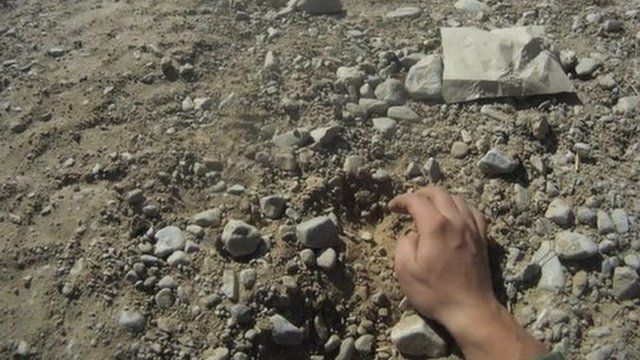 Video
Searching for Improvised Explosive Devices by hand
During the conflict in Afghanistan, Improvised Explosive Devices (IEDs) became the greatest threat to British troops - but what was it like to be given the task of seeking out these devices?
At the age of just 20, Chris Scott was given the job of "vallon" - or front man - responsible for protecting the lives of the 30 men behind him in his patrol from the dangers of IEDs.
If anything on the ground looked suspicious, Scott would be the first to investigate more closely by lying down on his front and reaching out with his hand to search the area. The footage above is from Chris Scott's helmet cam.
Our War: Goodbye Afghanistan will be broadcast on Tuesday 9 December at 21:00 BST on BBC Three. Or catch up later on BBC iPlayer.