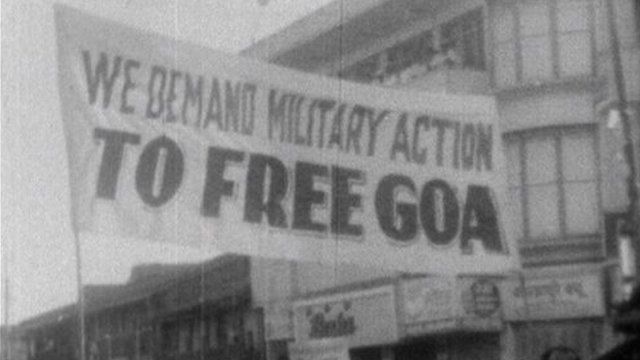 Video
Goa's fight for independence from Portugal
For just over 14 years, Goa remained under Portuguese rule despite the rest of India having won independence from the British in 1947.
Despite a long political campaign for freedom, Goa was only set free when the Indian army marched across the border into the western territory in December 1961.
Libia Lobo Sardesai, who ran the Voice of Freedom radio station in Goa, was part of the political struggle to win independence.
She tells Witness of the last days of Portuguese rule and the "intoxicating" feeling of winning freedom at last.
Witness is a World Service programme of the stories of our times told by the people who were there.
Go to next video: Tunnelling under the Berlin Wall