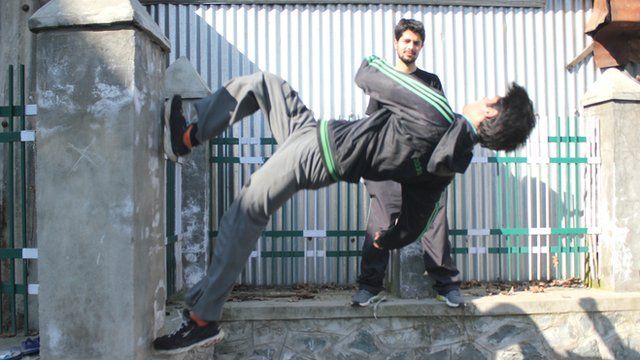 Video
Kashmir freerunning: Finding freedom in the art of parkour
Growing up in Indian administered Kashmir is tough. Curfews and restrictions are part of daily life for youngsters who want freedom from India and often clash with the security forces.
Twenty-two-year old Zahid Shah says violence won't get anybody anywhere.
Inspired by the free runners of Gaza, he founded the Kashmir Freerunning and Parkour Federation and spoke to the BBC about growing up in the valley where protests and clashes happen often.
Produced by Shalu Yadav. Camera and editing by Manish Kumar.
Still photo courtesy of Hashim Ahmad Hakeem.
More video features from the BBC News Magazine
Go to next video: From truck driving to balloon twisting