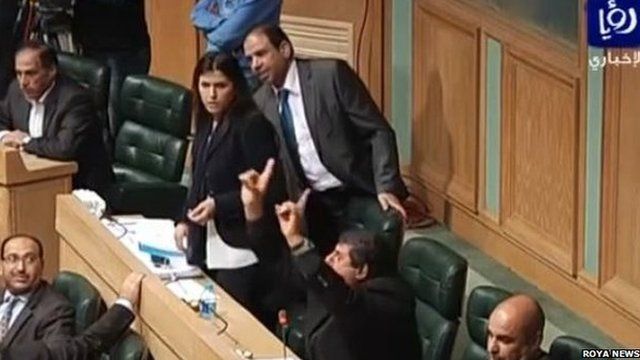 Video
#BBCtrending: The political gender spat that sparked endless memes in Jordan
The Jordanian parliament is no stranger to screaming matches but a recent incident was so controversial that it provoked people to poke fun at their MPs online.
Earlier this week, during a heated argument over the Muslim Brotherhood, independent MP Yehia Al Saud was cut off by one of his female colleagues, Hind Al Fayez.
"Sit down Hind!" Al Saud yelled several times.
The incident was caught on video and caused a huge debate in Jordan.
Video by Mai Noman
You can hear more from the BBC Trending team on BBC World Service every Saturday at 10:30 GMT, and you can subscribe to the free podcast here. Want to watch more Trending videos? Subscribe to our YouTube channel here.
Go to next video: What baffles the world about the British?