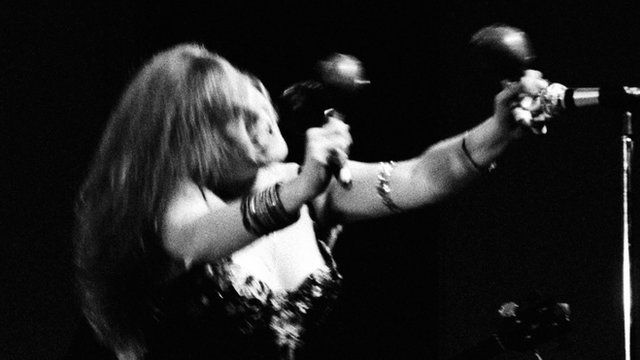 Video
Janis Joplin: Road manager tells of her last days
John Byrne Cooke worked as a road manager for Janis Joplin and her band starting in 1967. Along the way, he captured black-and-white portraits of the artist on stage and off. He travelled with her to Woodstock and watched her music and her performances evolve over time.
Now Byrne Cooke - the son of the BBC's own Alistair Cooke - recalls his days on tour with Joplin and how he and the band felt after her death.
Cooke's new book, On The Road with Janis Joplin, describes his time with Joplin as she went from overnight sensation to living legend.
He spoke to the BBC's Bill McKenna about his memories.
Filmed and edited by Bill McKenna.
Go to next video: Why Tiki became a US phenomenon