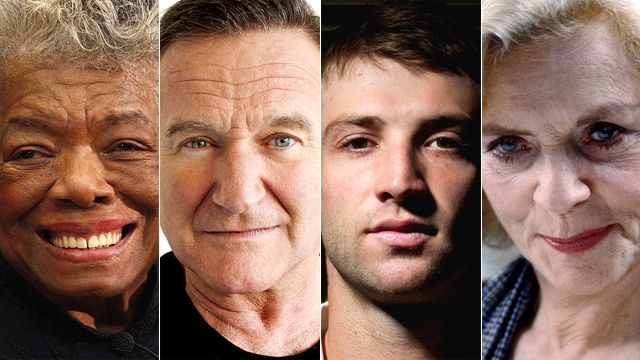 Video
Notable global deaths
This photofilm features a selection of people who died in 2014 . There will be a separate video looking at notable UK figures.
(This video will feature in an article to be published between Christmas 2014 and New Year 2015.)
All images and audio subject to copyright.
Images courtesy BBC, Press Association, Getty Images, Associated Press, Reuters, Rex Features and Alamy.
Music by Aretha Franklin, Simon and Garfunkel, The Everly Brothers, Rockford Files theme (Mike Post), Jimmy Ruffin, Pete Seeger - and EMI Production Music.
James Brady 1981 audio courtesy ABC News, Jack Brabham archive audio courtesy British Pathe.
Photofilm production by Paul Kerley.