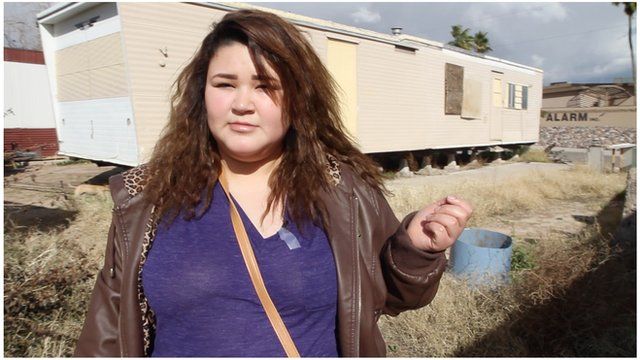 Video
BBC Pop Up: Life at Tucson's Sleepy Hollow Trailer Park
The Sleepy Hollow Trailer Park is one of dozens dotted around the desert city of Tucson in America's Southwest.
The park has seen better days. It was once a thriving "five-star" mobile home community, but now many of the trailers are falling apart and the surrounding neighbourhood is blighted by crime.
This is where America's working poor live, a "last resort", as one resident puts it, for those at the bottom of the housing ladder.
"After rent and electricity, there's not much left for food," says Rosetta Kreisel, who has lived at Sleepy Hollow for the past 19 years.
But no one feels sorry for themselves here. Anna Bressanin spoke to residents who work hard to sustain their families, take pride in their humble homes and are optimistic that the future will be better.
Produced by the BBC's Anna Bressanin
For past stories from South Dakota and other previous locations, visit BBC.com/popup. And you can get follow the team on Tumblr, Facebook and Twitter.
Go to next video: Hola Arizona!