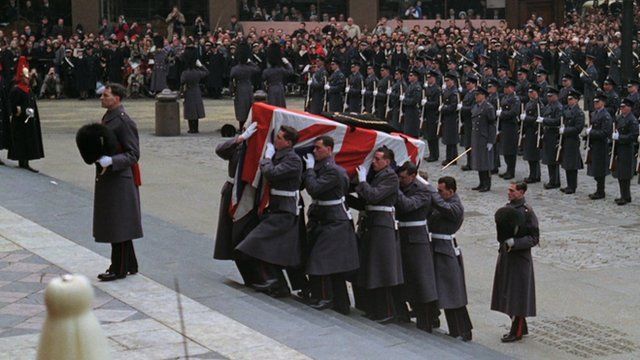 Video
A near disaster with Churchill's coffin
On 30 January 1965 millions of people watched the state funeral of Sir Winston Churchill take place at St Paul's Cathedral, but the soldiers who carried his coffin had a near disaster on the steps leading up to the entrance to the cathedral.
When the elderly former prime minister Lord Attlee stumbled in front of them, the pallbearers almost dropped the coffin.
Lincoln Perkins, who was 25-years-old at the time and one of the pallbearers, describes what happened, and how embarrassing it would have been if they had not managed to regain their composure.
Find out more in Churchill: The Nation's Farewell on Wednesday 28 January at 21:00 GMT on BBC One. Or catch up later on BBC iPlayer.
Colour footage AP/British Movietone News