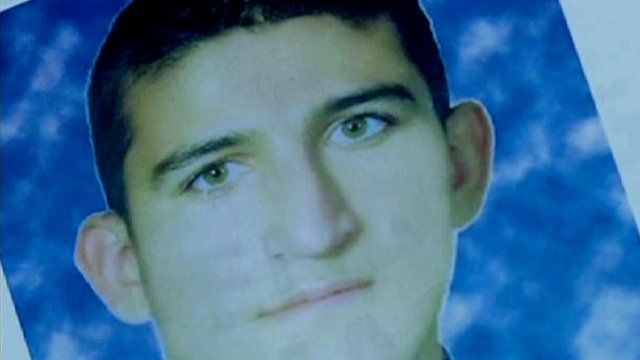 Video
Manus riots: 'It was like a horror film'
An eye-witness describes the violence scenes at a Papua New Guinea (PNG) asylum seekers' detention centre, in which his friend was killed.
In February 2014, protests by detained asylum seekers on Manus Island, PNG, were met with violence by guards and locals, who attacked them with knives and machetes.
Iranian Reza Barati, 23, was murdered. A further 77 were injured. "It was like a horror film," says his friend.
The camp contains about 1,000 people who had been trying to reach Australia by boat but now face resettlement in PNG or having to return home.
BBC Persian's Fariba Sahraei reports.
Watch the full documentary Dying for a Better Life, presented by Fariba Sahraei, on BBC World at 09:10 GMT and 20:10 GMT on Saturday 21 February, or at 02:10 GMT and 15:10 GMT on Sunday 22 February
For more on the BBC's A Richer World, go to www.bbc.com/richerworld - or join the discussion on Twitter using the hashtag #BBCRicherWorld