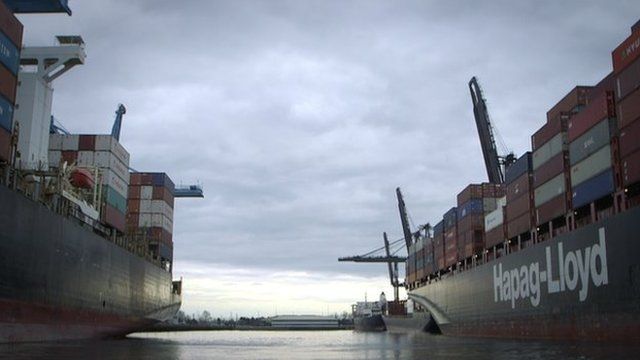 Video
BBC Pop Up: Ports and pollution in Tacoma, Washington
BBC Pop Up, the BBC's first mobile bureau, is spending February in Tacoma, Washington.
Sitting on the waters of the southern Puget Sound, the city has always been a trading centre, with goods from around the world arriving at the port before being sent across land to all parts of the US. Timber from the forests of the Pacific Northwest has long been exported to other countries too.
That industrial heritage has also meant the bays suffer from long-term pollution. Pop Up's Matt Danzico took a ride with Tarin Todd from Citizens for a Healthy Bay to find out more about Tacoma's links to the water.
You can find out all about the aims of the Pop Up project and see all the videos from the first five months. Check out Pop Up's behind-the-scenes blog to see how to get involved.
Go to next video: Vatican priests who are also astrophysicists