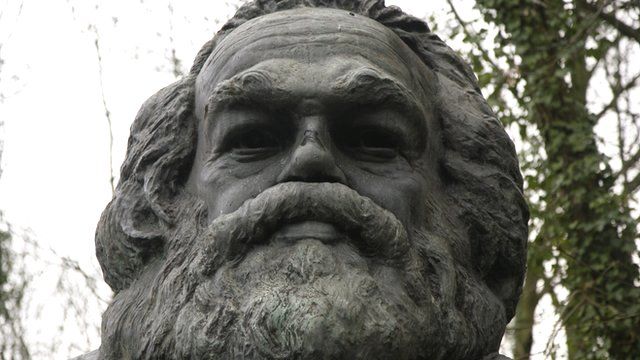 Video
A history of capitalism - and Marx - in 233 seconds
Comedian and writer Colm O'Regan casts his comic lens upon the complexities of capitalism.
In this episode, the second of four, he looks at the history of the world's prevalent economic system.
And to do so he gets close to Karl Marx - by visiting both his London grave and his revolutionary ideas.
Marx predicted that capitalism would meet a "violent death". So what would he make of its endurance into the 21st Century?
You can see a discussion about this film on Talking Business on BBC World News from 26-28 June 2015 outside the UK and on the BBC News Channel and the BBC iPlayer in the UK .
For more on the BBC's A Richer World, go to www.bbc.com/richerworld - or join the discussion on Twitter using the hashtag #BBCRicherWorld
Go to next video: The worst economic system - except for all the rest?