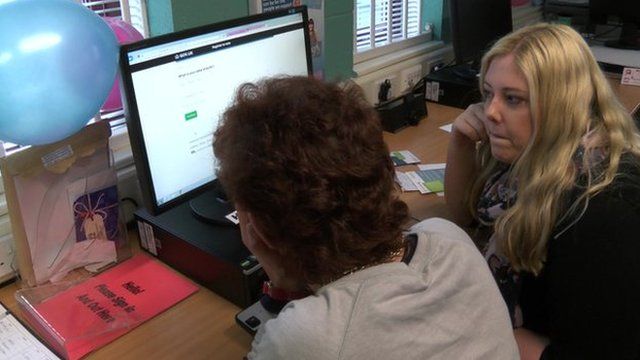 Video
Charity encourages people with learning disabilities to vote
With less than six weeks to go until the general elections, charities are working hard to make sure the voices of people with learning disabilities are heard. They say vast improvements need to be made before May if disabled people are going to have an equal opportunity to vote.
People with learning disabilities have felt ostracised from the voting process for a long time, says Tracey Garcia, the involvement and engagement advisor for Dimensions, a not for profit organisation that gives support to people with learning disabilities. She says many people they help feel completely ignored from the voting process.
Elaine Still has learning disabilities and says that the issues begin long before the voting day. "It's so hard even to register that they're stopping me from having my human right," she says.
She recently attended a registration day run by Dimensions, and says without that support she wouldn't be able to navigate the online registration form.
She is not alone. Research from the learning disability charity Mencap shows that 60% of people with learning disabilities didn't register to vote for the last election because they found it too difficult to do so.
Read more here
Video journalists: Kathleen Hawkins and Mark Sedgwick
Follow @BBCOuch on Twitter and on Facebook, and listen to our monthly talk show
Go to next video: Deafblind woman says voting needs to be easier