Media player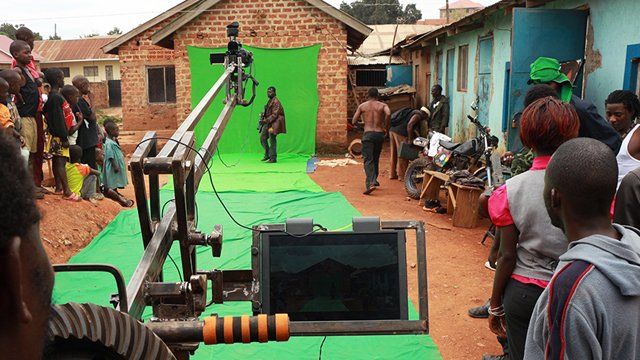 Media playback is unsupported on your device
Video
Behind the scenes at Wakaliwood
Behind the scenes at Wakaliwood, the Ugandan studio making low-budget action movies in the Kampala suburb of Wakaliga.
Isaac Nabwana's films are made on a shoestring budget but feature car chases, special effects and choreographed fight scenes.
Read all about Uganda's Tarantino and his $200 action movies.
Isaac Nabwana spoke to Outlook on the BBC World Service. Listen to their interview.