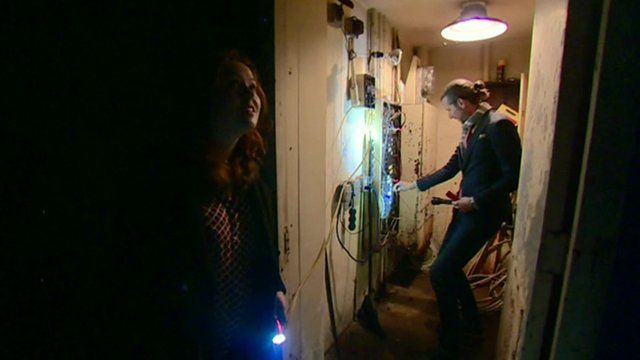 Video
Washington artists hope to turn tunnels into a gallery
A dark, enclosed space might not seem like the best place to view art. But that's not stopping an arts coalition in Washington DC from creating an ambitious new gallery and performance space in abandoned underground tunnels.
The Dupont Underground has plans for nearly 75,000 square feet of tunnels that snake under one of Washington DC's most popular parks, Dupont Circle.
The group, who is still hoping to raise funds for their project, took the BBC's Olivia Crellin on a torch-lit tour of the space.
Filmed by Ian Druce. Edited by Bill McKenna. Music by Merwan Luck.
Go to next video: Divine art Africa-style