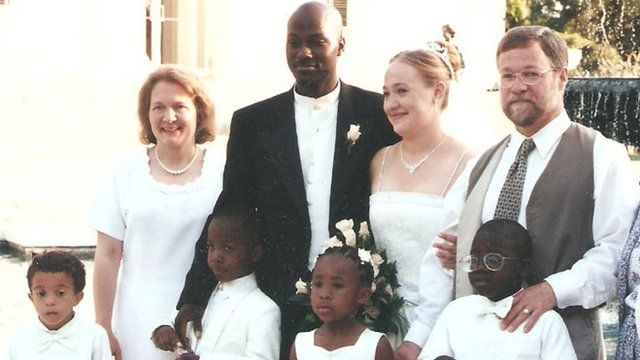 Video
Rachel Dolezal's fractured family
The story of Rachel Dolezal, the American woman who was born white but now says she's black, has fascinated America and opened up a debate about racial identity.
On Tuesday, the 37-year-old race activist told US media that she has identified as black since childhood. But her parents say she is Caucasian and should stop lying about her ethnic background.
So what exactly do we know about Rachel and her relationship with her family?
The BBC's Rajini Vaidyanathan breaks down her complicated family tree.
Produced by Ashley Semler; Edited by Joni Mazer Field; Graphics by Franz Strasser
Go to next video: Dolezal: 'I identify as black'