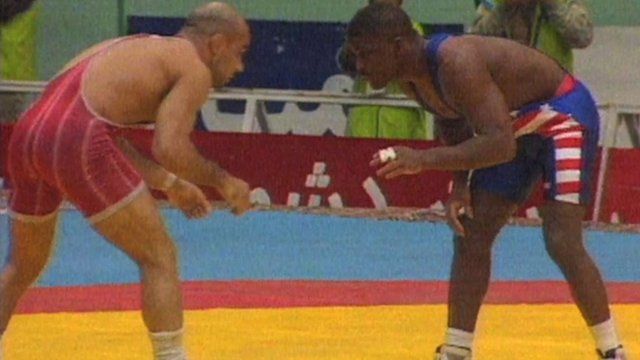 Video
When Iran and the US met on a wrestling mat
Twenty years after the US embassy hostage crisis in which 52 Americans were held hostage, Tehran invited the US wrestling team to Iran for a match.
Wrestling is one of Iran's most popular sports and its popularity goes back centuries in the country.
The invitation was an attempt to improve relations between the two nations after a hostile period in which the US cut off all relations and imposed sanctions. It was also the first time in 20 years that any official US visitors had stepped foot on Iranian soil.
Shawn Charles was one of the wrestlers invited to compete. He spoke to Witness about the importance of the trip.
Witness is a World Service radio programme of the stories of our times told by the people who were there.
Go to next video: The fight that changed boxing forever