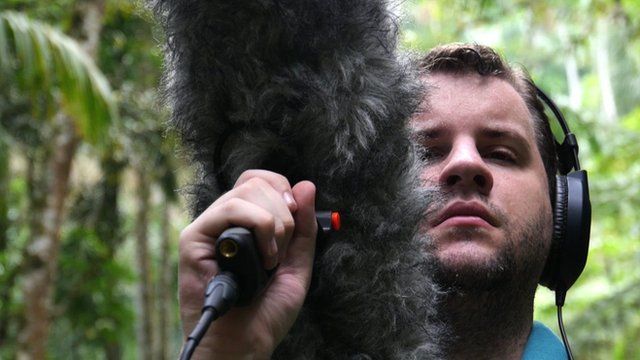 Video
Brazil's 'birdwatcher' who has been blind since birth
Uruguayan Juan Pablo Culasso, 29, has been blind since birth but he has become one of the best "birdwatchers" in South America.
His father encouraged him to play birdsong on the piano as a child and took him to a museum to feel their feathers.
Now Juan Pablo lives in Brazil and works professionally as a nature sound recordist.
In 2014 he won a continent-wide TV contest, Supercerebros (Super Brains), thanks to his exceptional memory of birdsong.
BBC News joined Juan Pablo as he went in search of more exotic sounds.
Video journalist: Gibby Zobel
More video features from the BBC News Magazine
Go to next video: The life of a rare fruit collector