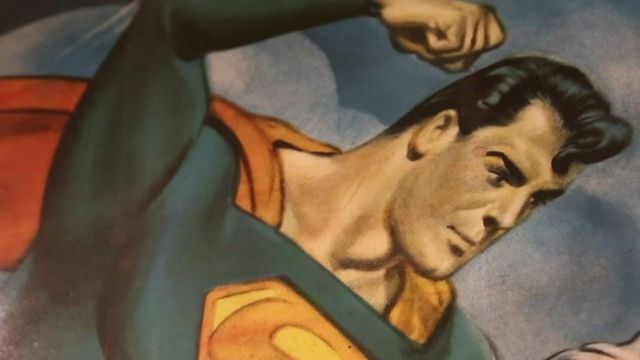 Video
Why comic superheroes were born in New York
For more than 75 years, superheroes have been fighting the good fight against evil in comic books, on radio and TV and in blockbuster movie franchises.
Today Superman, Batman, Spiderman and Wonder Woman are multi-billion-dollar global brands.
But the New York Historical Society has just opened an exhibition which traces the origins of superheroes back to more humble times in the Depression and World War 2.
The BBC spoke to the show's co-curator Nina Nazionale about an American cultural phenomenon born on the streets of Gotham.
Produced, filmed and edited by Michael Maher
'Batmobile' footage courtesy New York Historical Society
Go to next video: Marvel's Muslim-American girl superhero