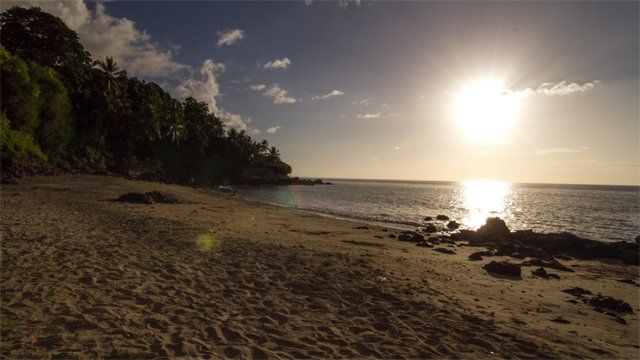 Video
Island stories: Anjouan, Comoros Islands
Anjouan is one of the three Comoros Islands that declared independence from France in 1975. One of its main crops is the ylang ylang flower, which is distilled into one of the constituents of perfume in numerous small distilleries.
But many of the inhabitants of Anjouan try to leave for what they think will be a better life in the neighbouring island of Mayotte, which remained part of France and has a higher standard of living.
BBC Swahili's Zuhura Yunus talks to a teenager in Anjouan whose brother is trying to make a living in Mayotte. Then she visits the brother, Ousmani, in Mayotte, to see how he is getting on.
Charlie Newland (graphics and titles), Chris West (camera and editor), Owain Rich (director), Elise Wicker (producer).
This is part of the Island Stories series