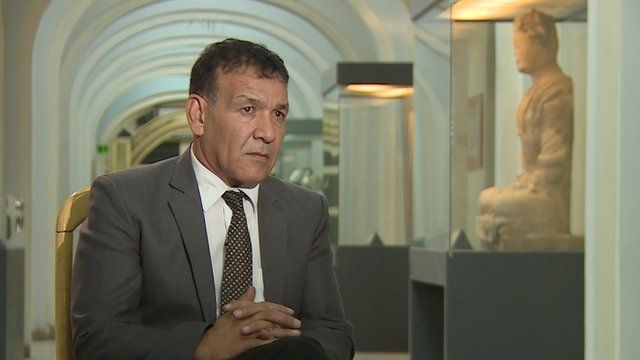 Video
Destruction in Kabul: I watched as the Taliban destroyed my life's work
During the years of Taliban rule in Afghanistan, there was a ban on many forms of artistic expression, including any depiction of human form.
In February 2001 a group of high-ranking Taliban officials, including the Minister of Culture, visited the National Museum of Afghanistan in Kabul. At the time the museum was filled with priceless, ancient artefacts.
Yahya Muhibzada worked at the museum at the time. He looked on helplessly as members of the Taliban destroyed countless pieces of art.
He spoke to Witness about that day and the painstaking process of restoring some of the art in the years after the attack.
Witness is a World Service programme of the stories of our times told by the people who were there.
Go to next video: The world's first Alzheimer's patient