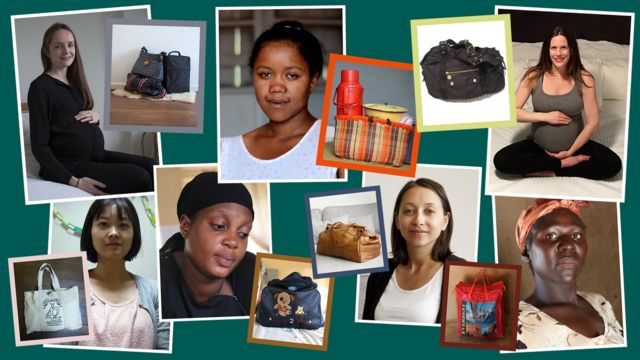 Video
What do mums-to-be put in their maternity bags?
If you are a pregnant woman in a Western country, what you put in your maternity bag when the time comes for you to go to hospital to give birth is likely to be very different to the content of the bags of expectant mothers in developing nations.
The decision on what to take is partly dictated by whether the hospital has clean water.
Photographers working for the charity WaterAid took a peek inside maternity bags around the world - click play to see for yourself.
Read more about the women here.
All images copyright WaterAid.
Video production: Paul Kerley and David Botti.
Photography by WaterAid, James Kiyimba, Anna Kari, Chileshe Chanda, John Neiers, Ernest Randriarimalala, James Grant.
Music by EMI Production Music.
Go to next video: The many faces of Bowie