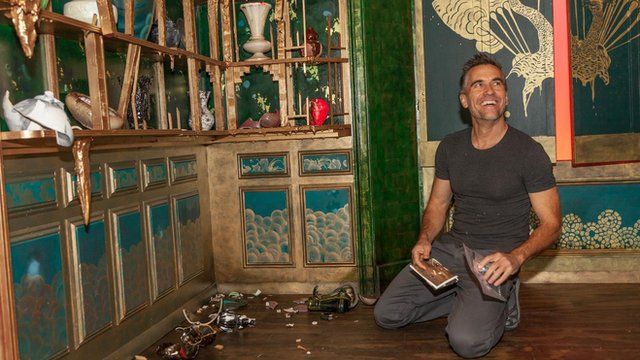 Video
Filthy Lucre: Art, excess and decay
Enter James McNeil Whistler's Peacock Room and you are surrounded by ornate objects and beautiful paintings from Victorian London.
But it's the back story of this work - complete with a standoff between artist and patron - which inspired Darren Waterston. The result is Filthy Lucre, which points out the excess in the original design while making its own contemporary statement. You can find it at the Sackler Gallery in Washington.
The BBC spoke with Waterston about his work as he toured the rooms with his friend Gillian Anderson of X-Files fame.
Produced by Bill McKenna and Felicia Barr
Filmed by Felicia Barr, Markus Zeffler, and Hutomo Wicaksono/Freer | Sackler
Special Thanks Lee Glazer, Associate Curator of American Art at Freer | Sackler, and Susan Cross, Curator of Visual Arts at MASS MoCA
Filthy Lucre Soundscape by BETTY
Additional Music by Merwan Luck
Go to next video: 'Founding father' of electronica in concert