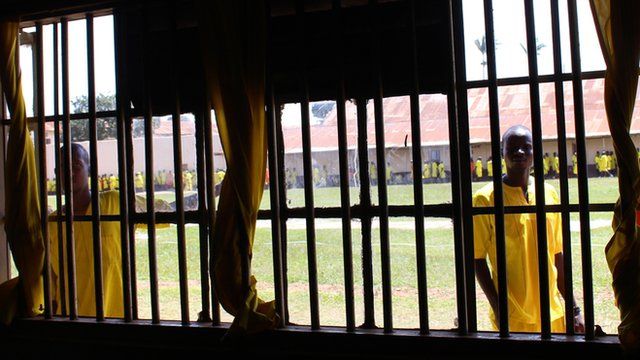 Video
Remand: The documentary
Law students from Pepperdine University in California in the US regularly visit prisoners in Uganda to help speed up the process of bringing their cases to court.
Ugandan prisons are overcrowded and the justice system is overwhelmed with a backlog of cases.
Kampala's Luzira prison was built for 600 inmates but houses more than 2,500, more than half of whom are on remand.
Prisoners in yellow uniform are waiting to be sentenced or are serving less than 20 years. Those on death row wear white, and prisoners sentenced to more than 20 years, orange.
A documentary by Revolution Pictures called Remand: Global Justice in Uganda follows a group of American students as they visit the prison.