Media player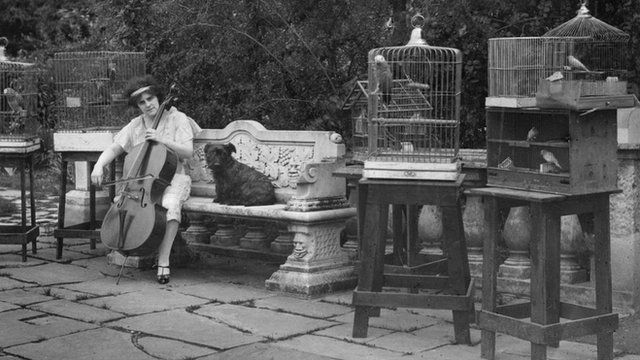 Media playback is unsupported on your device
Video
Beatrice Harrison plays cello with the nightingales
It was the first time wildlife had been recorded and broadcast by the BBC, and it captured the public's heart. Beatrice Harrison, a famous cellist, had convinced the Corporation in 1924 that it needed to join her in her garden as she practised playing her instrument.
A nightingale had stared to sing along with the cello.
The BBC agreed, and engineers set up to go live. No birds sang. Then, 15 tense minutes before the end of the broadcast, and the nightingales started chirping.