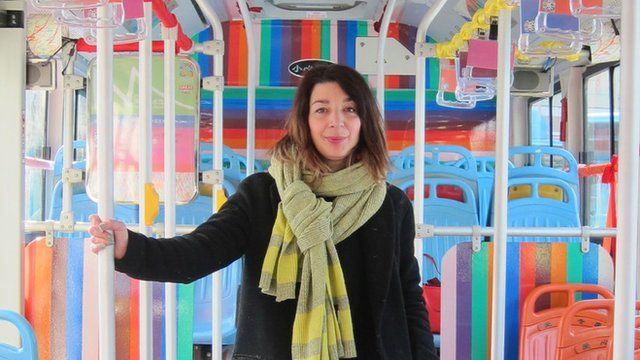 Video
The Moving Museum: Making art the journey not the destination
A London-based artist has gone to China to present a new way of thinking about how we enjoy art, making the journey itself the actual destination.
Mira Calix has created a temporary sound art installation, in collaboration with local art students, inside an active, working transit bus in the city of Nanjing.
In her project Moving Museum 35, ordinary commuters become unwitting exhibit-goers, taking in the sounds of 21 different musical responses to a collection of colourful paintings. The BBC looks at how she did it.
Filmed by Mira Calix, Cui Junjun, Zhang Rulhau and students of Nanjing University of the Arts
Produced by Bill McKenna and James Reber. Edited by Bill McKenna
Go to next video: Afghan artisans back on the rise