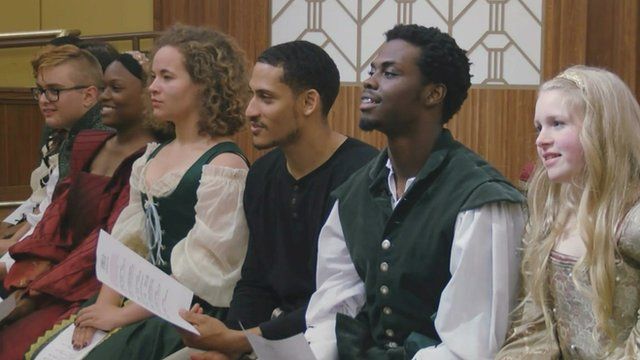 Video
After-school programme brings Shakespeare to Compton
The city of Compton in southern Los Angeles County is notorious for its gang culture, made famous in such films as Straight Outta Compton.
It's also a stone's throw from Hollywood, which was recently cast in a negative light following an Oscar ceremony in which all the leading acting nominees were white.
So it's all the more significant that a 400-year-old tale of jealousy, racial bigotry and murder has grabbed the interest of a group of inner-city teenagers.
They are rehearsing a production of Shakespeare's Othello, as part of the Inner City Shakespeare Ensemble after-school programme. The BBC's Peter Bowes stopped by to meet them.
Produced by Annie Phrommayon. Filmed & edited by Stephen Adrain.
Go to next video: Drone over Shakespeare's home town