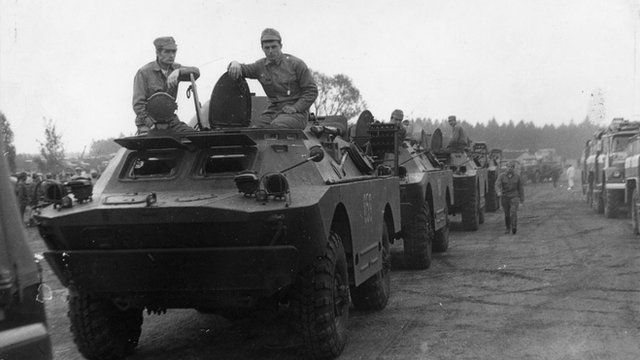 Video
The world's worst nuclear disaster
In April 1986 one of the nuclear reactors at the Chernobyl Nuclear Power Plant in the USSR exploded.
The accident released at least 100 times the radiation of the atom bombs dropped on Nagasaki and Hiroshima.
In Moscow, the Soviet government was slow to admit to the accident and only confirmed that there had been a leak two days after one of the reactors exploded.
Tens of thousands of people in the area surrounding the power plant were exposed to the radiation and evacuated to other towns. Most never returned to their homes.
Sergii Mirnyi was sent into the 30km exclusion zone two and a half months after the initial explosion.
He spoke to Witness about his experience.
Witness: The stories of our times told by the people who were there.
Go to next video: Growing up in a Romanian orphanage