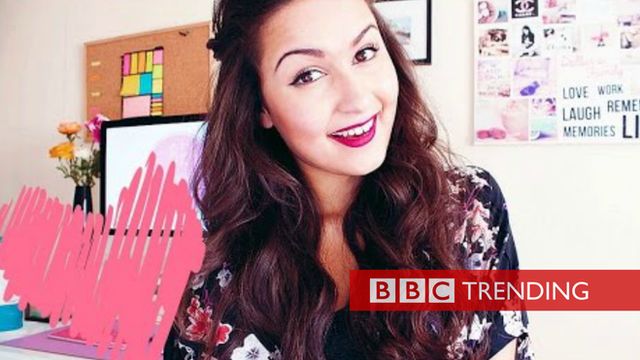 Video
'Dear Mr Terrorist': Vlogger from Nice Maroua Bekkouche speaks out
A Muslim beauty vlogger from Nice has gone viral with a video addressing the attacker who killed more than 80 people in her city last week.
The video, entitled Dear Mr Terrorist, was made by 20-year-old Maroua Bekkouche, who was born in Algeria but has lived in Nice since she was three.
As "The Doll Beauty", she usually posts videos about fashion or make-up tips. Her video addressing the Nice attacker has now been watched more than 800,000 times on YouTube.
Video Journalists: Anne-Marie Tomchak and Alvaro A. Ricciardelli
For more videos subscribe to BBC Trending's YouTube channel. Or find us on Facebook.
Go to next video: 'The least diverse selfie ever'