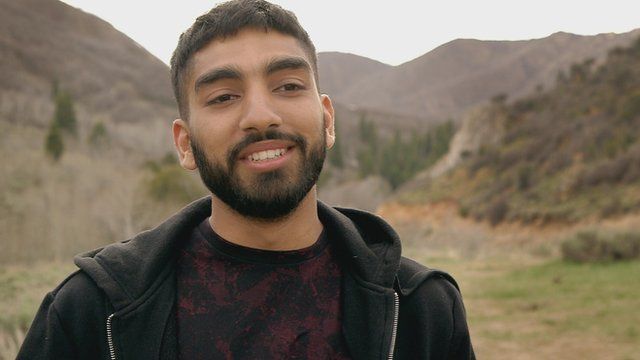 Video
The people who take drugs to see God
Mawaan Rizwan was brought up in a religious family but is no longer practising and feels detached from spirituality.
He visits the Oklevueha Native American Church in Salt Lake City in Utah, America, where people take the Class A drug peyote in the hope of finding religious enlightenment. A powerful hallucinogen, its active ingredient mescaline puts peyote in the same category as heroin. Its effects are like that of LSD. Taking it could put someone at risk if they or a member of their family have suffered from psychosis in the past.
People have been known to harm themselves while under the effects of hallucinogens.
The "medicine man" James Flaming Eagle Mooney and Ohio-based believer Richard say taking traditional medicines like peyote connect them to a higher power.
A sceptical but curious Mawaan joined them on one of their ceremonial retreats in the mountains.
Watch Episode 1: Trip to the Mountains of BBC Three's Getting High for God?.
Confidential advice on the use of peyote and mescaline can be sought through this helpline.
More video features from the BBC News Magazine
Go to next video: Finding the beauty of Scottish football