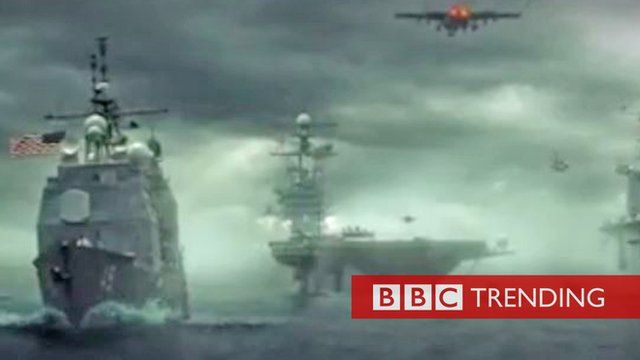 Video
The flag that sank the fleet
An innocent seaside town is attacked by evil invaders who shoot down a civilian passenger plane before heroic patriots use the power of the national flag to create a tsunami that destroys the foreign enemy.
This is the sensational plot of an Iranian patriotic music video that has set social media buzzing after repeat showings on state TV. Despite the strongly anti-American message, some Iranian conservatives feel it trivialises the real-life events that partially inspired the production.
Video production: Alvaro A Ricciardelli & Anne-Marie Tomchak
For more videos subscribe to BBC Trending's YouTube channel.
Go to next video: The sword-fighting granny