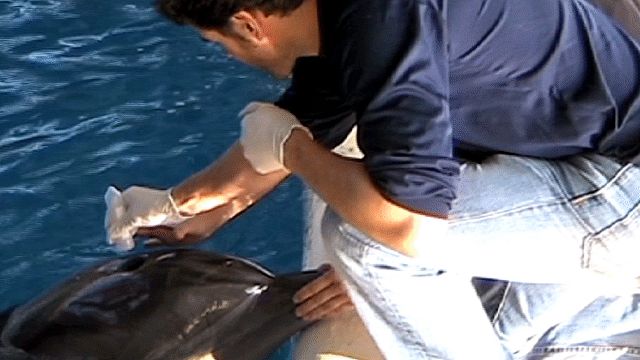 Video
Dolphin DNA safely collected through blowhole technique
Marine biologists have developed a new way of harmlessly collecting DNA from dolphins from their exhalations or "blow".
Understanding dolphin genetics is critical to the conservation of wild dolphin populations.
Current methods to collect dolphin DNA use a procedure which can be harmful and is considered inappropriate for young dolphins.
Scientists hope the new technique, successfully used to extract DNA from aquarium dolphins can also be used in the wild.
Footage courtesy of Eric Patterson, Department of Biology, Georgetown University, Washington DC.
Go to next video: Funeral service for NZ dolphin