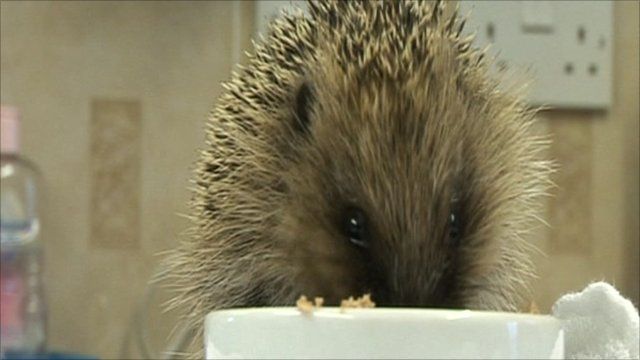 Video
Britain's hedgehog population in decline
Hedgehog numbers are dwindling across the UK, according to conservationists.
The report by the British Trust for Ornithology (BTO) for the People's Trust for Endangered Species (PTES) and the British Hedgehog Preservation Society (BHPS), looked at a series of surveys which all showed hedgehog numbers declining in recent years.
It's believed the hedgehog population has been reduced by a quarter in the last ten years as they suffer from a loss of natural habitat, pesticides, and a healthier badger population.
They are urging people to make their gardens more appealing to hedgehogs by leaving rough patches of land and planting hedges.