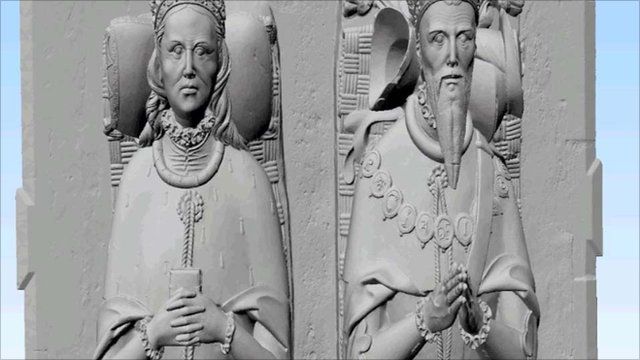 Video
Space imaging science trained on 16th century church tombs
The science of the space age is being used to probe the secrets of a major set of renaissance tombs in southern England.
3D laser imaging is being used to scan the tombs so they can be virtually deconstructed and reassembled in their original guise.
It is thought two of the Howard tombs, in the parish church of St Michael the Archangel in Framlingham, Suffolk, were substantially remodelled after they were moved from Thetford Priory in Norfolk, following the monastery's dissolution in 1540.
The belief is that the salvaged tombs received a Renaissance makeover, with new simpler additions or replacements made, probably in the 1550s. Other elements seem to have been abandoned at Thetford, where they were found during excavations in the 1930s.
Here, Dr Phillip Lindley of the project 'Representing Re-Formation: Reconstructing Renaissance Monuments' explains what the researchers are hoping to achieve.
Go to next video: 3D secrets of sea monster revealed