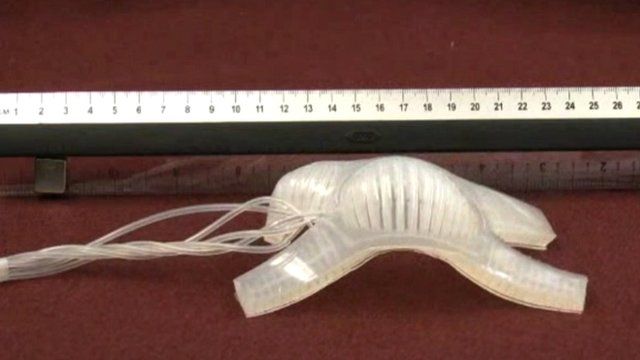 Video
Bendy robot can squeeze under obstacles
A flexible robot that can crawl, change its gait and squeeze under obstacles has been built by researchers from Harvard University in the US.
It is made from soft, elastic polymers and its motion is driven by low-pressure air. Its design was inspired by animals such as squid and starfish that lack hard skeletons.
The team says this type of robot has advantages over those using treads or wheels that operate with rigid metallic parts, which can have a limited repertoire of movements and can have trouble navigating difficult terrain.
Details appear in the journal PNAS.
Footage courtesy of George Whitesides from Harvard University
Go to next video: US firm unveils hummingbird robot