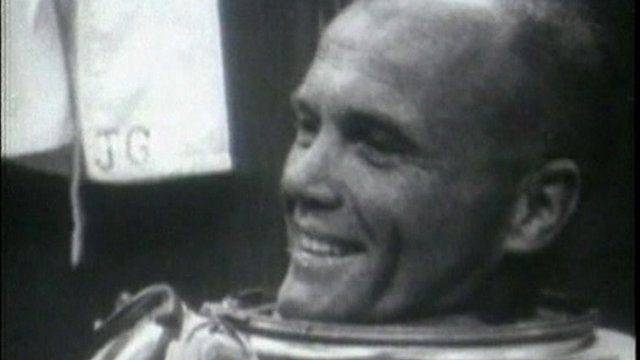 Video
John Glenn relives space orbit first 50 years on
John Glenn has found himself in the spotlight once again, 50 years after he became the first American to orbit the Earth.
At an event to mark the anniversary of his historic space flight, Glenn addressed employees at Kennedy Space Center in Florida.
Speaking from the old Mercury mission control centre, he spoke of his hopes that his endeavours would inspire the next generation, remarking that the past should be "a stepping stone to the future".
The 90-year-old was joined on stage by Scott Carpenter, 86, the only other one of the original Mercury Seven astronauts still alive.
Glenn's Friendship 7 capsule circled Earth three times on Feb. 20, 1962. Carpenter followed aboard Aurora 7 on May 24.
Go to next video: The space junk cleaning device