Media player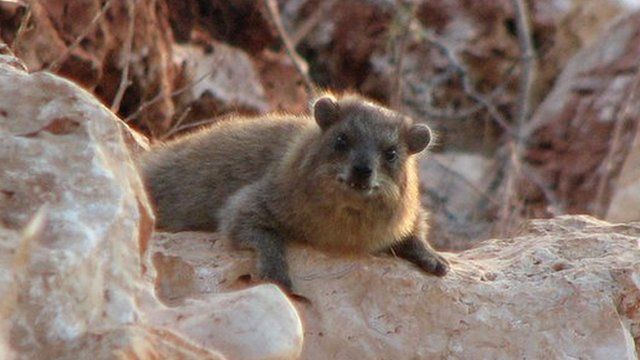 Media playback is unsupported on your device
Video
The rock hyrax surprises with syntax skills
The rock hyrax is a surprisingly sophisticated communicator, a study published in a Royal Society journal suggests.
The small mammal is extremely vocal: males sing complex songs that can last for several minutes.
But now scientists have discovered that the order of the notes is significant, suggesting that the songs have syntax.
Here, Arik Kershenbaum, from the University of Haifa in Israel, explains how each song is composed from different syllables.